eCO's Change for Children's Campaign Raises Over $49K!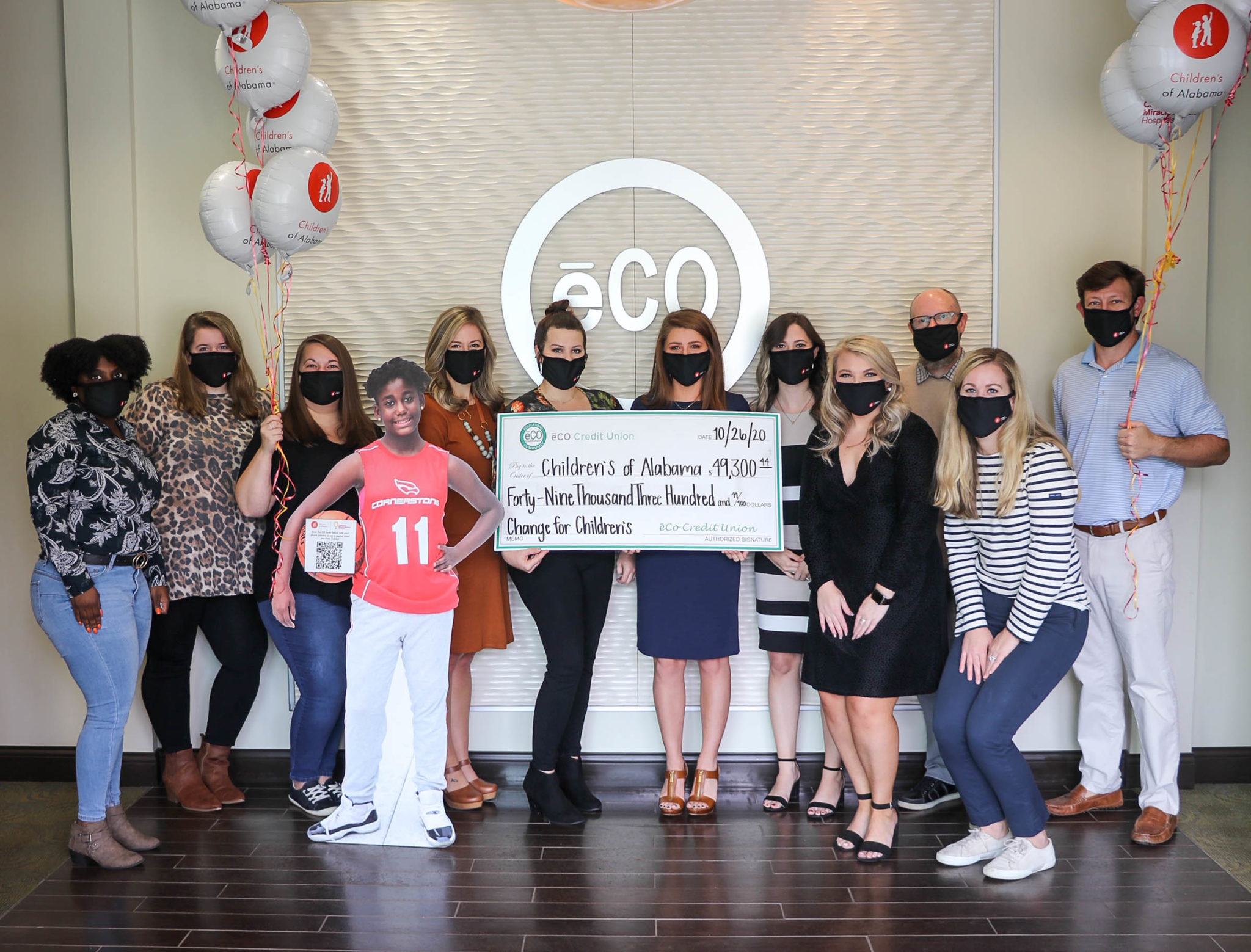 Through Credit Unions for Kids, many credit unions commit to partnering with their local @CMNHospitals. ēCO Credit Union has supported Children's of Alabama since 2009 through their "Change for Children's" Campaign and has raised over $400,000 in support of our patients.
This year's campaign took place from September 8 through October 21 and was an amazing success, raising over $49,000! Members and the community were able to donate in all ēCO Credit Union branches and through an online fundraising platform. You can read more about the campaign here:http://bit.ly/ChangeForChildrens2020
Thank you to our friends at eCO for being a Credit Union for Kids for Children's of Alabama!