DQ Fourteen Foods Campaign Kickoff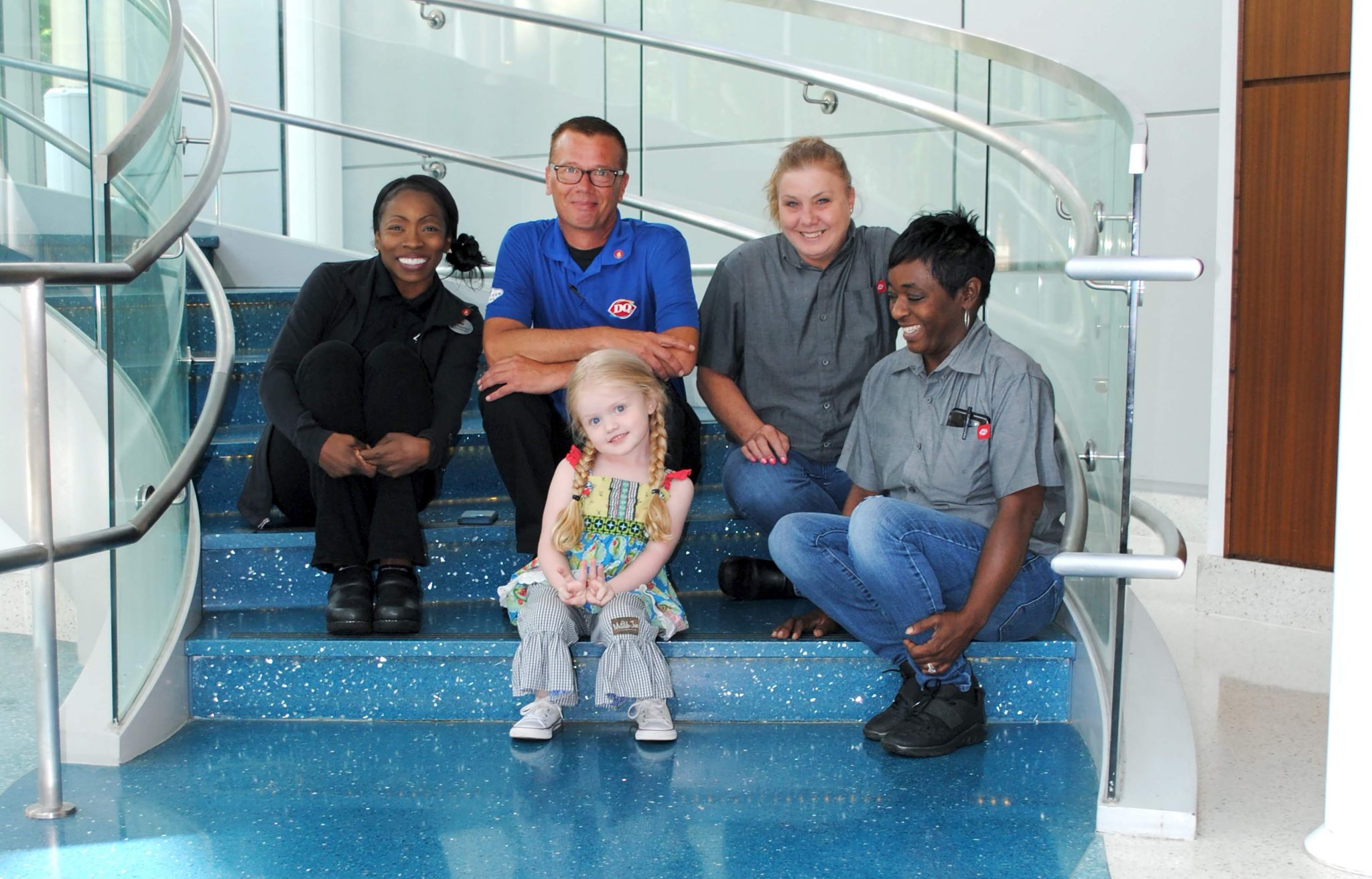 Dairy Queen Fourteen Foods District Manager, Andy Roper, and his team members from Pelham, Prattville, and Chelsea stopped by for a visit in preparation for DQ's 2019 fundraising campaign! Andy and his team got to meet Richlyn Carter, our 2019 Children's of Alabama Children's Miracle Network Local Champion, and hear from hospital staff who are involved in the daily care and treatment of our patients. Fourteen Foods runs sixteen Dairy Queens across the state who support Children's of Alabama as their local Children's Miracle Network Hospital.
Dairy Queen will be continuing their fundraising efforts this year as we kick off their balloon icon campaign on June 1 and begin the countdown to #MiracleTreatDay! DQ's Miracle Treat Day will be  Thursday, July 25. On this day, Dairy Queen will be donating at least one dollar of every Blizzard sale to Children's Miracle Network Hospitals.
Dairy Queen is an incredible partner and truly cares for our kids, their families, and the entire Children's of Alabama team. Be sure to stop by and thank them on July 25 at your nearest participating Dairy Queen, and grab a Blizzard treat while you're there!